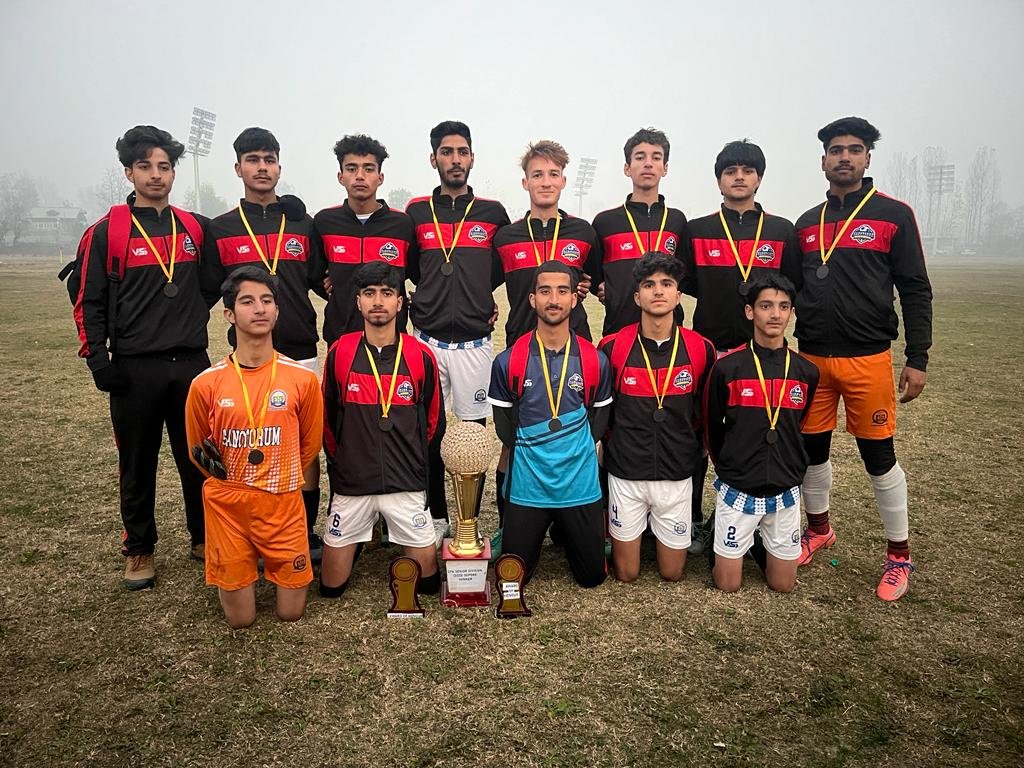 Sopore, Nov 19: Sanctorum FC riding on their red hot form, today once again displayed their tremendous skill and courage to clinch the title of DFA Senior Division Championship held at Khushaal Stadium Sopore.
Sanctorum FC were locking horns with Hamdan FC in the finals of the tournament and both the teams had played some games throughout the tournament.
As both the teams took the field, the battle was intense from the very first minute of the game. The players played brilliantly and no team was giving an inch of space to other to score any goals. The game eventually went down to the wire with the score of 0:0 after the completion of 90 minutes.
In order to get any result, the game went down to the penalty shoot-out where Sanctorum FC grabbed the opportunity and clinched the trophy with a score of 3:0 in their favour. Skipper Arsalan, Striker Owais(Alex) and Umar capitalised their penalties to seal the deal for Sanctorum FC.
With this win, Sanctorum FC qualified for the Premier Division Championship. Moreover, Kayim Hassan from Sanctorum FC was declared as Emerging Player of the tournament.
It's pertinent to mention that Sanctorum FC has been doing tremendously well from last year or so under the supervision of Manager Rameez Maqbool while as the inclusion of National Level coach Ramis Ali has taken this team to new heights in this season.